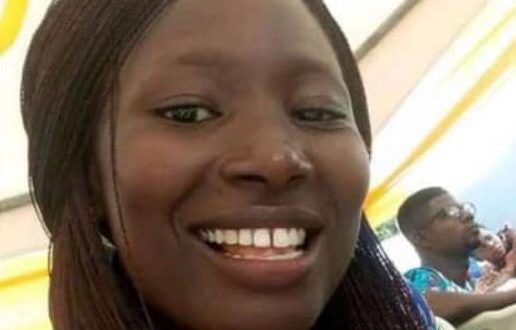 REMEMBERING MADAM GRACE AMPOFO
When the news about the passing of Madam Grace Ampofo reached us, the entire Exploratory team was devastated. Grace joined the Exploratory in 2016 as a club facilitator and together with her colleague teachers, Rose Budu, Mavis Ofoe and Jonas Baah, started the Sakyi Agyarkwa Primary 'B' Exploratory club in Nsawam. As the program coordinator for Nsawam, I worked closely with Madam Grace throughout this period until her untimely death on the 5th of August 2020.
One of my earliest encounters with Madam Grace was in 2016 at one of Exploratory's teacher training workshops in Pokuase. During one of the practical sessions at the workshop, she invited me to take a picture of her and a model she had designed with her team. As I approached her work station, she posed with the model in a manner that attracted a loud cheer across the hall. That was the beginning of a great working relationship and friendship that would take us all the way to the year 2020.
During my routine visits to her school, she would usually welcome me with a smile and occasionally a 'hi 5' while signaling me that she will join the meeting soon. Grace was an excellent team player who brought so much to the table. As a professional teacher, she understood the process of imparting knowledge to younger people and that was evident in her teaching style and how she related with her students.
It is hard to come to terms with the reality of her passing, however, we are comforted knowing that Grace lived her life well.     
ABOUT MADAM GRACE AMPOFO
Grace Ampofo was born on March 15, 1983 in Nsawam to Mr. Twum Ampofo and Mrs. Monica Agyemang Hammond. She had her basic education at Nana Osae Gyan Basic School in Nsawam. She continued to St. Martins Secondary School and later to the SDA Teacher Training College. In 2004, she was posted to SDA Basic School, Ntoaso where she taught for almost 10 years. In 2014, she was transferred to Sakyi Agyarkwa Basic School in Nsawam where she taught until her demise in August 2020. While teaching at Sakyi Agyarkwa, Grace joined the Exploratory club in her school in 2016 and remained a committed member until her untimely death. She is regarded as one of the longest serving club facilitators of the organization.