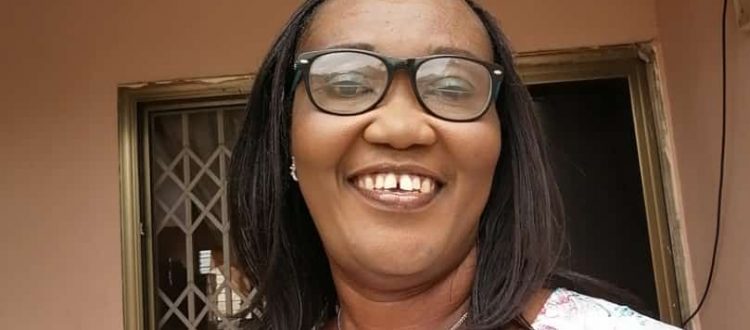 TEACHER SPOTLIGHT: JUDITH BETTY GAISIE
Judith Betty Gaisie is one of our committed and dedicated Lead teachers and has been with the Exploratory club from its inception. In this interview, Judith talks about her journey with the Exploratory as a lead club facilitator for over a decade now.
Can you tell us when and how it started?
12 years ago in Pokuase! The Exploratory club formerly known as the 'Science Club for Girls' started in Pokuase Methodist School with 15 girls in 6 public basic schools in the Pokuase circuit. Most of our basic school girls were afraid of pursuing science in senior high School or consider a career in science. The idea of starting the club was to help the girls develop keen interest in science. As years passed by, more girls and boys showed interest in joining the club so membership increased from 15 per club in 6 schools to 30 per club in 7 schools and then further expansion to other districts.
The journey has been both great and a little bumpy. As a professional teacher and a lead teacher, it has really helped me a lot, in the sense that I am now more conversant with some of the topics in science. The bumpiness in the journey was caused by lack of funds to replace broken and missing materials.
I believe you have some fond memories to share?
Our trip to Akosombo, Kpong Water Works and the Ghana Atomic Energy Commission. The kids were so excited about it. To many, it was their first trip outside their community and for others their first time visiting these sites. Also, I remember my very first two experiments, one involved placing a glass of water in a black polythene bag and throwing light from a torch with the yellow LED to generate rainbow colours. The other experiment involved generating electrical energy from onions. I really had great fun performing those experiments.
As a woman in STEM and a Lead Teacher of the Exploratory, can you walk us through the step by step process that you went through to get to where you are now?
In my community, people look up to me, as a role model. I always do my best to comport myself in all situations, be open minded and I always motivate new colleague teachers to take up the challenge and join the Exploratory club.
How do you juggle between your commitments as a mother, a lead teacher and a role model?
I'm always on the move because God has been my helper and my strength in times of difficulties and uncertainties. I plan my activities very well, set deadlines for myself and use my time judiciously because I hate to procrastinate. I love teaching science and I am fortunate to have the support of my influential team members, Isaiah Amedzro and Faustina Boachie. I am currently practicing agricultural science at home, I have a garden in my house and I have planted tomatoes, garden eggs and pepper.
I create time and encourage my students to come to me when they encounter any challenge or when they want us to talk and share ideas.
As a Lead teacher of the Exploratory and an advocate of practical STEM education, what message do you have for the organization, club members and our followers?
To all colleague teachers, and club members of Exploratory, let's uphold the values of the organization in order to achieve our goals. To our followers, thank you for following and supporting our activities.
Is there anything else you would like to add?
I look forward to the Exploratory supporting our teacher with term stipends and also implementing fun and educational programs such as field trips, exchange program to create exposure for our Teachers and students. Again, more teachers should be trained to take up training facilitator roles.
Interview by Priscilla Awuah