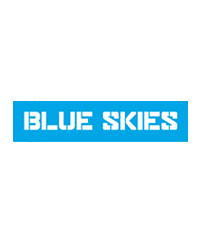 Project Description
Blue Skies has been producing fresh-cut fruit and freshly squeezed juice products since 1998. The company was founded by Anthony Pile and began by exporting premium quality freshly cut fruit to supermarkets in Europe. It employs over 4,000 people at its factories in Ghana, Egypt, South Africa, Brazil and the UK.
The Blue Skies Foundation is a partnership between Blue Skies, Albert Heijn and Waitrose. It is intended to engage people within the supply chain and provide support where it is needed most to improve the livelihoods of staff, farmers and the communities where Blue Skies has an impact. The Foundation was launched in July 2009. To date the Foundation has completed over 55 projects for communities involved in the supply of our fresh-cut fruit.
We are delighted to receive support from Blue Skies, whose factory is located in Nsawam, where several of our schools are.