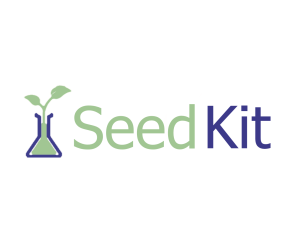 Akwaaba, SeedKit Interns Caleb and Mehak!
I usually don't pick up the phone when I do not recognize the phone number.
But I'm glad I did one late Thursday afternoon about six weeks ago, for a tremendous gift of talent, vision, good cheer and resources awaited on the other end. It was Caleb Bercu, the founder of SeedKit, with Mehak Sarang, member and researcher on the team, and also the president of the Wellesley College chapter of Science Club for Girls.
I was thrilled. The SeedKit, or Science Education Equity Development Kit, team was created to address the need for hands-on science activities in resource-poor schools in sub-Saharan Africa. We've worked together before, having shared some of their activities in one of our trainings last August, and provided a review of these activities, as Caleb explains below.
Caleb and Mehak told me they have been provided with a grant, and wish to spend the summer in Ghana working with our teachers and our girls, testing and adapting additional hands-on science activities they have developed for senior high school in the junior high school classroom, and identifying local sources for the materials. Even though I know our program manager would be in the US during the exact same time as a Mandela Washington Fellow, I couldn't pass this up. Caleb and Mehak are well-travelled, smart, dedicated, hard-working and funny, and Vivian, our interim manager is resourceful and confident. I know they'll make a great team. The testing, sharing and evaluation will be tremendously helpful to The Exploratory.

So welcome, Caleb and Mehak! We are thrilled to work with you and look forward to a wonderful partnership with SeedKit in years to come! Here's to equity in science around the globe.
-Connie, Founder & Director, The Exploratory
…we share a passion for equity and equality and hands-on science learning.
Here's what Caleb has to say:
A little over a year ago, Connie and I had the pleasure of introducing ourselves via email. Mehak, who previously worked with Science Club for Girls, was contacted by Connie. Eventually, Connie and I met through the email grapevine and began discussing her work with The Exploratory as well as mine with SeedKit. We realized that we shared a passion for equity and equality and hands-on science learning. At that point, SeedKit was still in its very beginnings. Connie took an interest in our project. She mentored me and through her support and constructive advice I learned how to lead the SeedKit team. Last summer, a chemistry SeedKit was reviewed by teachers involved with The Exploratory and it was well received. This gave us all the initiative we needed to continue our project.
When a team member applied to Wellesley College's Global Engagement Grant program, she did not think much of it. It wasn't until we heard just two weeks before classes finished that we had been awarded a grant.  Work sped up into full swing and we needed to figure out: (1) what we planned on doing all summer; and (2) which organization we were going to pair with to create a symbiotic relationship. As we considered our options, we realized that the natural decision was to continue building a partnership between The Exploratory and SeedKit. Additionally, we wanted to incorporate a scientific element for our trip that differed from solely teaching science. Now joining our efforts with Wellesley Centers for Women, we have created IRB approved pre and post assessments for teachers and students to help us gain a better understanding the successes and failures of SeedKit and science learning in general. We also hope that this same data will help The Exploratory in all of its initiatives. We are very exited to get started. Here is to a wonderful seven weeks of science learning in Ghana!
Science is alive, and everyone experiences it differently.
And from Mehak:
There is so much to learn — the most exciting aspect of this experience is that both Caleb and I are going into a completely new environment thanks to this partnership with The Exploratory. Over the seven weeks we spend in Ghana, I hope to learn from the teachers about the challenges they face in the classroom when teaching science, and how these challenges compare to those we face in American classrooms. Through exploring Ghana and talking to students, I hope to learn what science looks like beyond test tubes and beakers. Connie and I connected through the Science Club for Girls network, and what I've learned at SCFG is that science (especially for women) can look different than the science that's been taught for hundreds of years in classrooms across the world. Science is alive, and everyone experiences it differently. I want to learn about the science that takes place in people's everyday lives, and most importantly, how we can adapt SeedKit to embrace this everyday science.