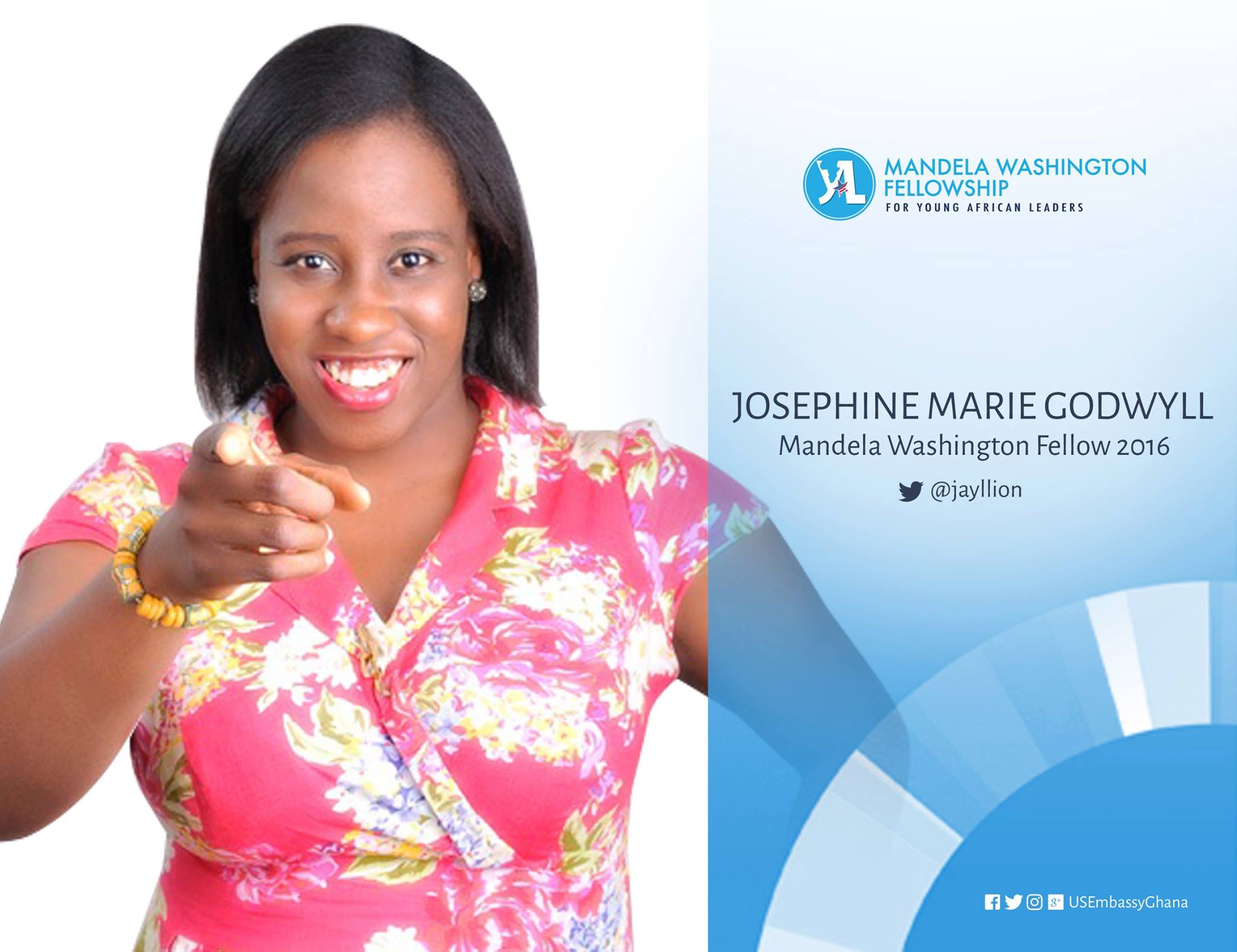 Guess which youth leader from Ghana is going to Washington, D.C.?
It's our talented and dedicated program manager, Josephine Marie Godwyll! She is one of 39 Ghanaians, featured below) selected for the prestigious Mandela Washington Fellowship this year. Josephine is directly behind Ambassador Robert Porter Jackson in the photo below. (Photo credits: US Embassy in Ghana).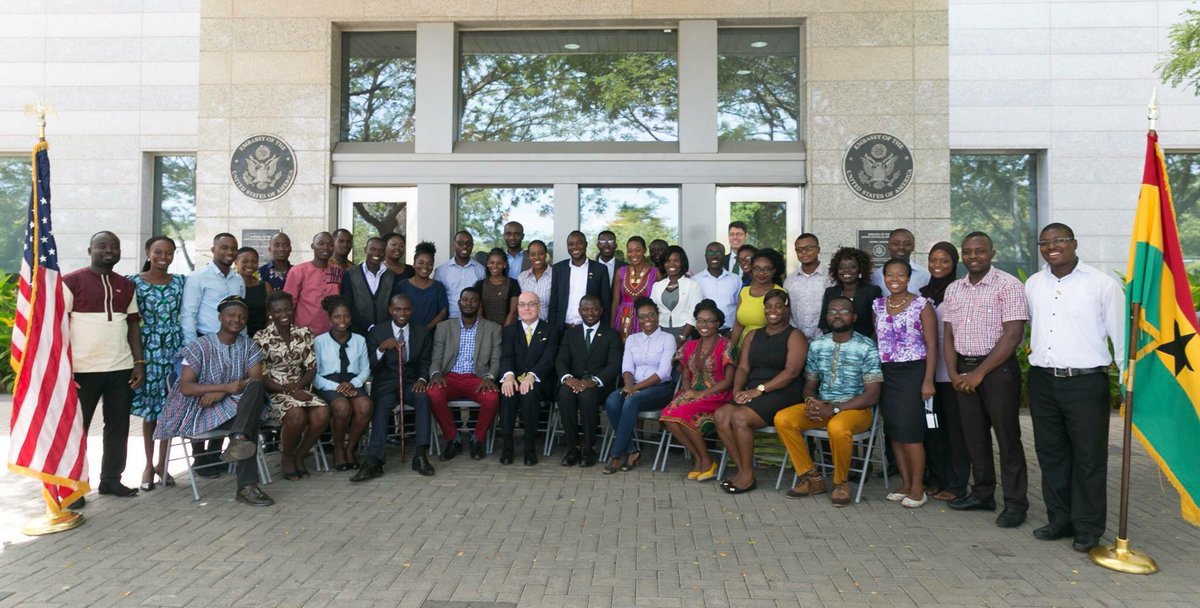 Fellows went through a competitive process, and were selected based on the following criteria, as stated on the Young African Leaders Initiative (YALI) site:
A proven record of leadership and accomplishment in public service, business and entrepreneurship, or civic engagement.
A demonstrated commitment to public or community service, volunteerism, or mentorship.
The ability to work cooperatively in diverse groups and respect the opinions of others.
Strong social and communication skills.
An energetic, positive attitude.
Demonstrated knowledge, interest and professional experience in the sector/track selected.
A commitment to return to Africa and apply leadership skills and training to benefit the applicant's country and/or community after they return home.
A 1,000 fellows from 49 countries in sub-Saharan Africa will participate in these opportunities for academic training, leadership development and networking.
We are so very proud of Josephine and not at all surprised that she has been selected to be a fellow. In the short time she has been with us (since January 2016), Josephine has helped launched clubs in Berekuso as well as Nsawam to engage another 150 girls. She has solidified our relationship with Airtel Ghana and provided substantive ideas and effort to enhance their Evolve with STEM initiative, of which we are a proud partner. Through this partnership, Josephine helped train over 20 teachers, contributed to several interactive engagements with students at the Mateheko cluster; hosted a table at a fun and exciting STEM fair; and prepped teachers to launch another set of clubs in Accra before the end of the school year for 100 students. She also piloted the My Journey with STEM event, inviting a few special guests – other 2016 Mandela Fellows – to inspire the 150 students and their teachers in Pokuase. This is all in addition to her role in monitoring the existing club activities!
Josephine is 150% devoted to the youth in Ghana, and it's always exciting to see her with the young children and youth. Her belief in their ability to learn and grow washes over them over, and they reciprocate with confidence, joy and admiration. The teachers, whom she showers with a special mixture of respect and rapport, find her a valuable member of the team, as that is how she makes them feel. Amongst her peers, her spirit of volunteerism is infectious and inspiring. And she has done incredible things to bring technology to young people in rural areas in Ghana, through Young at Heart GH, the organization that she founded.
She'll be on the Civic Leadership track, spending most of her time at the Arizona State University with 24 others members in her cohort. All the Mandela Washington Fellows will have the opportunity to meet with President Obama.
As Josephine said, "I believe this is a once in a lifetime opportunity to connect with other motivated young leaders in Africa. I look forward to building connections and advancing partnerships."
We have no doubt that she will. We wish her an amazing learning experience, and look forward to hearing what she has to share upon her return.
We'll miss you, but wish you a safe and eye-opening journey.