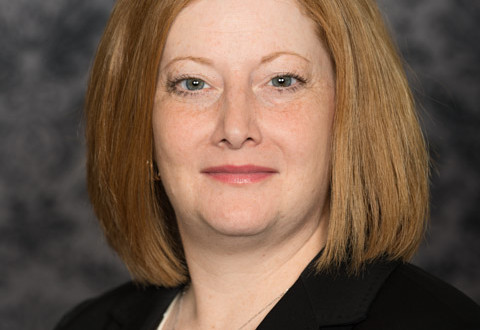 Meet our Advisors: Joanne Kamens. Scientist, Mentor, Advocate for Women in STEM
Dr. Joanne Kamens is an accomplished scientist and business leader in biotechnology and pharma, and a pioneer on advancing women in science through mentoring. She is a sought after speaker for diversity and inclusion as well as career development in STEM, in academia and industry. She has served on several nonprofit executive and advisory boards, including The Scientista Foundation, the Boston-based Science Club for Girls and the Harvard Hillel. We are delighted to have Dr. Kamens join The Exploratory's Council of Advisors. To read more about her professional accomplishments, visit this page.
Who is your mentor/role model?
I am lucky to have many mentors and role models. I don't think anyone can make do with just one, especially a woman in the business of science. If we have challenges for women now, what was it like when there were even fewer women or even none who had gone before? I have pictures over my desk of Valentina Tereshkova, Marie Curie, Rosalind Franklin and Jane Goodall – four examples of those women who were "firsts". I also think that it is imperative to acknowledge and make visible contemporary women in science and not stop at these historical heroines.
What's your greatest challenge/failure and how did you overcome it?
My greatest challenge is that I am a better teacher than I am a listener. I am always working to overcome this and trying hard to forgive myself for the times when I am not so successful. Being a good talker can be great, but listening is also important and I admire this immensely when I see the skill in others.
What are you most proud amongst your accomplishments, why?
The founding and solid establishment of the Massachusetts Chapter of the Association for Women in Science (MASS AWIS) and the MASS AWIS mentoring program.
MASS AWIS and its mentoring program have now helped hundreds of women take steps towards a successful scientific career. I believe in mentoring, especially active peer mentoring, as a way to close gaps for those that seek it out. I love the way MASS AWIS has become a proving ground for scientists to test out their leadership skills and gain confidence, experience and poise.
Why do you think the work of The Exploratory is important?
Talent is wasted anywhere girls are not given an equal chance to express their passion for science. Not every girl is a scientist, but the ones who are born with the bug must find a way to express it or we waste an opportunity to improve the world. We know that you have to start early and often to change self-image and provide confidence.
What's your advice to a young woman growing up?
I am sad I still have to say this, but there will be barriers.
Don't let anyone tell you that you can't. You can.
Follow Dr. Kamens on Twitter, @jkamens for insights and rich resources.