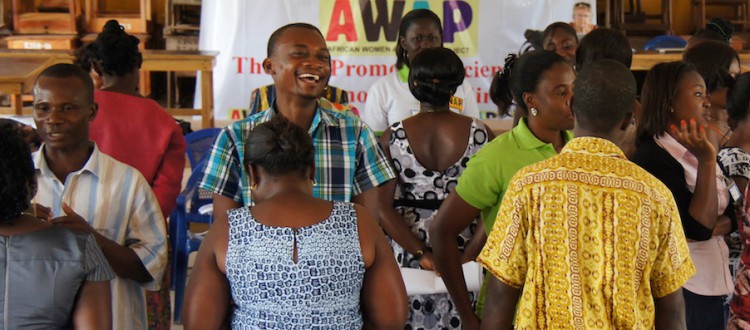 Summer 2015 Teacher Training
Increasing the quality of teaching is one of the main objectives of the Girls Science Exploratory Initiative. We model the type of interactive and engaged learning that we want teachers will adopt. By seeing our trainer guide 45 adults through structured hands-on activities, movements, small group discussions and reflections, teachers see that it is possible for them to do the same, certainly with the smaller 15-student science exploratory clubs, and possibly with their classrooms of 50-80.
The training had three main goals.
Transforming teachers into designers of learning experiences
Introduction to the learning cycle and questioning techniques to generate meaningful discussion
Creating inclusive classrooms, with special attention to gender responsive pedagogy
Teachers examined practices in the school, classroom and community the limited girls' participation in society and learning. They were also introduced to Carol Dweck's theory of mindset. We also provided examples of female scientists from sub-Saharan Africa to break the gender myth and to inspire.
Empowering teachers to facilitate and create practical activities in science (and other subjects)
By introducing a sequence of simple tools and hands-on activities in a variety of topics, and sharing and brainstorming what can be effectively used as substitutes for more traditional equipment, teachers develop mental and manual facility with practical learning, and begin to see their surroundings as sources of materials.
Our focus for this project was implementation and dissemination of existing resources. We heavily relied on the amazing handbooks created by Shika na Mikono that addresses science teaching in resource-poor contexts, the NPASS professional development materials for after school science facilitators, the materials developed by SeedKit at Wellesley College, the FAWE handbook on gender responsive pedagogy.
Check back as we develop additional posts with more details on how we addressed each of the goals of the training. Here's one for the SeedKit.
45 teachers from 11 schools in 4 towns.
Partnering with CPASGhana, and College for Ama, we trained 22 new teachers from Nsawam and Berekuso, in addition to our teachers in Pokuase and Accra.
3 days, 756 hours of discussion and experiential learning.
15 hands-on STEM activities.
Teachers had time to explore, investigate and experience activities in topics ranging from electricity, magnetism, chemistry and close looking.
180 personal and school goals created
Each teacher created 4 goals for the school year. This included specific and general pledges to incorporate practical lessons, identify local resources, request teaching blocks for science, establish after school girls science clubs, and becoming advocates for girls' education in their schools and classrooms.
See more photos of the training here.