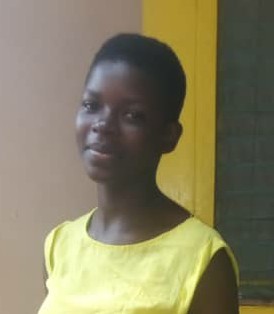 EXPLORER SPOTLIGHT: MEET RUTH CLAVER
With schools closed due to the COVID-19 pandemic, students like Ruth Claver are trying to readjust their lives to suit what seems to be the new normal. In this interview, Ruth talks about Exploratory, her new routine since schools closed and more.
Who is Ruth Claver?
Ruth Claver is a JHS 1 student of Nii Otto Kwame III Basic and a member of the Exploratory club.
When and why did you join the Exploratory club?
I joined the Exploratory club when I was in Basic four (4). I joined the club because science is one of my favorite subjects and also I wanted to explore and learn more about living and nonliving organisms.
What is your routine now that school is closed?
I attend private class to keep me active.
What subjects do you learn at your private classes?
Maths, English and Science.
What topics have you learnt so far in science?
Introduction to Science and Diversity of living and non-living organisms.
What do you miss about school and the Exploratory club?
I miss how Madam Sarah teaches by using play and demonstration. She allows us to explore various learning materials, encourages us to engage in group discussions and share ideas through questions and answers.
What experiments did you enjoy most in class and at Exploratory club meetings?
I enjoyed our experiments in measurement, soil profile and rotation of the earth.
Can you repeat these experiments on your own?
Yes, for measurement, I can make demarcations on a paper and attach it to a wooden stick and use it as a tape measure. I can also use pieces of paper to form shapes and objects.
Do you try other experiments at home?
Yes, when I come back from my classes, I use simple materials to design experiments which will help me understand some of the topics we treat.
Do you want to pursue a career in STEM?
Yes, I want to become the greatest pilot in the world!
What message do you have for your teachers and the Exploratory club?
I will be very happy if school and the Exploratory resumes because I miss all my teachers and friends very much. I believe if school resumes my teachers would do a good job in ensuring that we adhere to all COVID 19 protocols. Also I will like it very much if the Exploratory club organizes Saturday club meetings for club members during this period.
Interview by Priscilla Awuah