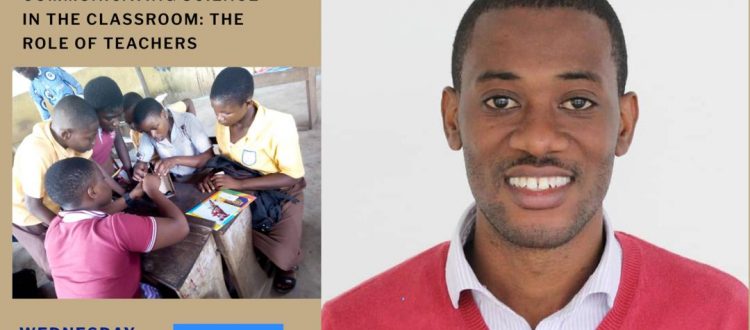 ALL YOU NEED TO KNOW ABOUT THE EXPLORATORY VIRTUAL STEM WORKSHOP SERIES
The Virtual STEM workshop series is an initiative by Exploratory to encourage conversations on STEM education in Ghana especially in this time of crisis. With schools at all levels closed throughout the country due to the Covid-19 pandemic, Exploratory found it necessary to explore and employ strategies to engage relevant stakeholders within the educational circles (especially teachers) to keep them invigorated and committed to the pursuit of quality and practical STEM education in Ghana. The workshop had Exploratory staff, teachers and participants from other organizations log onto the Zoom Conferencing App and engaged by speakers on selected topics for a duration not exceeding an hour per session. The first workshop took place on Wednesday, June 17th and the second on Wednesday, 24th 2020.
First workshop
Caroline Senu, our first speaker presented on the topic 'Responsive teaching methods'. Caroline is a Pre-technical skills teacher at La Wireless 2 Basic School and an award winning Educationist.
She highlighted some teaching Styles and teaching approaches or strategies that could be employed in the classroom. The teaching styles included: the authority style used by lecturers, delegator style also known as peer to peer teaching, facilitator style which encourages self-learning and self-discovery and the hybrid style which combines various teaching styles. The teaching strategies and approaches also included modeling, mistake, feedback, cooperative learning, class discussions, enquiry-guided instructions, lesson objective transparency and graphic organizers. She emphatically stated that a good teacher explores and combines a different teaching styles and approaches to suit the needs or demands of students.
Second Workshop
Gameli Adzaho, the second speaker presented on the topic 'communicating science in the classroom: the role of teachers'. Gameli is a research fellow at Weizenbaum Institute and a visiting researcher at Universität der Künste, Berlin, Germany. He is a curator of Global Lab Network and a member of the steering committee of Africa Open Science and Hardware.
He talked about the challenges of education in the 21st century and how proper science communication could serve as a means to tackle such challenges. He defined science communication as the practice of informing, educating, sharing wonderment, and raising awareness of science related topic. He further stated that the role of the teacher is to stay updated, identify priorities (learning goals, topics and skills, issues to be tackled and how to go about it), make activity plans, implement activity in partnership with students and measure and get feedback. Gameli also identified some good practices of science communication which included: creating experiences through activities, building communities around the activity, integrating with other activities, generating discussions and offer interpretations, critically examining information from the media and other sources and engaging parents, leaders and the community.
Both presentations were followed by a question and answer session.
Written by: Exploratory Team