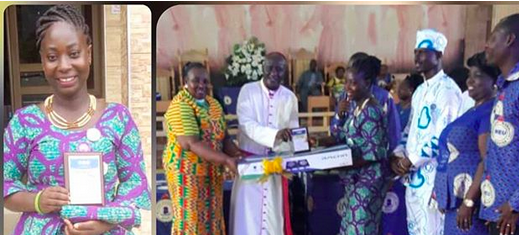 Exploratory Teacher Grace Adomako receives Teaching in Excellence Award
Madam Grace is a primary school teacher at the Methodist School in Pokuase and has been a teacher-facilitator for The Exploratory since its inception.
A dedicated teacher who exemplifies curiosity, professionalism and joy, we are not at all surprised that she has been recognized with a Teaching Excellence award by the Accra Diocese of the Methodist Church in Ghana.
Grace is well-respected by her fellow facilitators in our STEM Clubs, a source of support for her students, and a ray of sunshine. Whether building a model of the human digestive system during teacher training, or assembling a light box, she is full of creative ideas and insightful input. And she is always smiling. She also LOVES selfies! =-P
Instagram: https://ift.tt/2Z2kI5S
Congratulations from all of us, Madam Grace, and ayekoo! We are so lucky to have you as part of our family!!