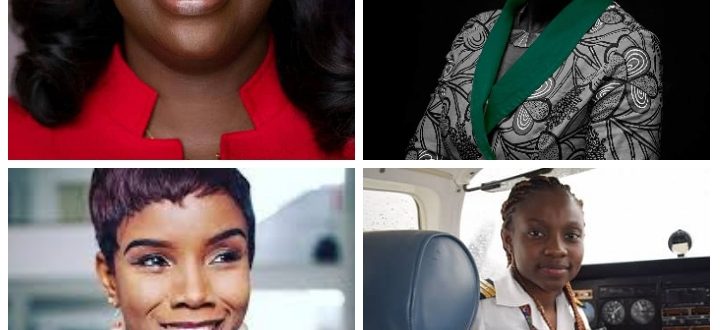 CELEBRATING WOMEN IN STEM
Today's blog is to celebrate four great Ghanaian women in science. It is our hope to see more women and girls venture into STEM related professions. Society is changing and the era of male dominance in science related fields is rolling to an end. This is the more reason why we should be proud of these women for breaking the myth surrounding science and setting the pace. Be inspired!
Dr. Elsie Effah Kaufmann
Dr. Kaufmann is an academic and a researcher in the field of biomedical engineering. She is the head of the Department of Biomedical Engineering, University of Ghana, Legon. She holds a Bachelor of Science in Engineering, a Master of Science in Engineering and a PhD in Bioengineering, all from the University of Pennsylvania, USA. Her research works focus on Tissue Engineering, Biomaterials and Application of Biomedical Engineering concepts to the solution of problems in the Ghanaian context. She has been the Host/Quiz Mistress of the Ghana National Science & Mathematics Quiz programme since 2006.
Mrs. Patricia Obo-Nai
Mrs. Obo-Nai is an engineer with rich experience in the telecommunication industry. She was recently appointed the Chief Executive Officer of Vodafone Ghana, an appointment that takes effect from the 1st April 2019. She holds a Bsc in Electrical Engineering from the Kwame Nkrumah University of Science and Technology (KNUST), an Executive MBA in Project Management from the University of Ghana and an Executive Education from the Kellogg School of Management, USA. Before her appointment as CEO, she was the Director of Fixed Business and Customer Operations at Vodafone Ghana.
Lucy Quist
Lucy Quist is an International business leader, a technology professional and a STEM advocate. She is currently the Vice President of FIFA's normalization committee charged to restructure football in Ghana. She holds a Bachelor's Degree in Electrical and Electronic Engineering from the University of East London and an MBA from INSEAD in France. Lucy began her career as an Electrical Engineer at Ford Motor Company before joining the Royal Bank of Scotland as a change manager. She subsequently joined Vodafone Ghana before joining Airtel Ghana as the Chief Executive Officer.
Audrey Esi Swatson
Audrey is Ghana's youngest female pilot. At the age of 21, she holds the commercial pilot license to the standards of the South African Civil Aviation Authority. She had her basic education at the University of Ghana Basic School, Legon and her secondary education at the Ghana Christian International High School. She proceeded to the Mach1 Aviation Academy in South Africa at the age of 18.