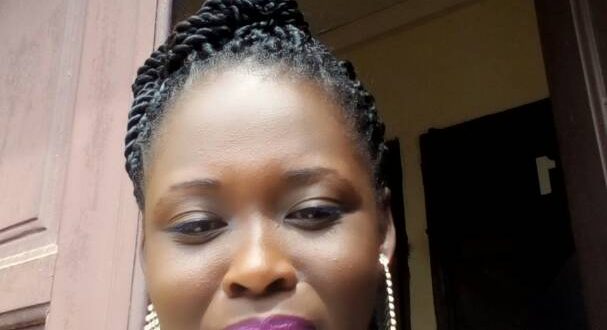 SPOTLIGHT ON FAVOUR AMOAKO, OUR ASSOCIATE PROGRAMS MANAGER
We are excited to share with you this interview with our Associate Programs Manager, Ms Favour Jocelyn Amoako. Favour looks forward to influencing the success of the organisation with her rich expertise in coding and organizational management . She possesses a strong personality characterized by a great passion for gender related issues. A product of the prestigious University of Ghana, Favour holds an MPhil in Industrial and Organizational Psychology.
We would like to use this opportunity to once again welcome you to The Exploratory family. It's been almost two weeks working with us, can you share with us your experience so far.
It's been great and fun monitoring the club meetings, seeing how the children connect wires and resistors to light a bulb and all that. Again it's been educative especially with the coding club. In all it's been awesome working with The Exploratory's staff, teachers and students.
 How would you describe the team and how do you intend influencing the success of the organization?
All I will say is I am ready to learn and to make contributions towards the growth of The Exploratory through new ideas on strategies that will help improve the activities of the organization.
How would you describe the Director of The Exploratory, Dr. Connie Chow and her leadership style?
Connie is firm but flexible in dealing with her staff. She always wants to bring out the best in us by asking a lot of questions and as well allows you to think outside the box to bring solutions.
Do you think our approach to promoting STEM is in the right direction?
So far so good. The approach is in the right direction because everything we learn starts from our basic education. Going forward we can brainstorm other strategies that will help us reach a large number of students within the country.
On the issue of gender equity. As a young African woman, do you think girls and women in our part of the world are often deprived of certain opportunities or do you regard this whole issue of 'gender equity' as an attempt to create an issue where there is none?
This is a serious issue which has been of great concern to me. However, I think things are improving as women are continuously being empowered to be assertive, firm and confident. Going further I believe gender equity has a bearing to productivity and national development hence a great cause worth pursuing.
Where do you see The Exploratory in the next few years and how can we meet such a target?
As I said early on, it is a great platform to empower our young girls and also heighten their interest in Science, Technology, Engineering and Mathematics. I foresee the Exploratory in all the regions in Ghana and this I believe can be achieved by involving the ministry of education and other stakeholders.