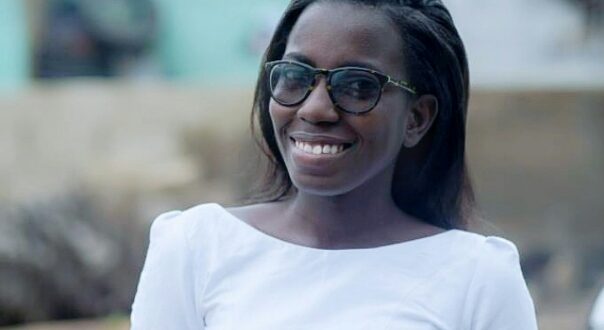 MEET DORIS ANDERSON, VOLUNTEER EXTRAORDINAIRE
'We are much fascinated by her dedication to work and her willingness to lend a helping hand when needed'. These words best describe Doris Anderson, one of our most dedicated and outstanding volunteers, to our team at The Exploratory. A volunteer for a couple of STEM-related non-governmental organizations such as ours over the years, Doris' passion for STEM and education is deep. This positive drive has propelled her to take an active part in several 'life changing' projects here in Ghana. This interview is aimed at exploring Doris' world to learn from her experience as a team player and as an ardent advocate for STEM education.
Young at Heart is one organization you have associated yourself with in the past years, how has the experience been so far?
I became a member and volunteered with Young at Heart starting at the fourth quarter of last year (2016), making it almost a year now with them. The experience so far has been just LIT with IT. The Young at Heart's team is doing an amazing job bridging the digital literacy gap especially in rural and deprived communities. Thanks to Josephine Marie Godwyll and her amazing team. There's more to be done but a luta continua.
We are extremely grateful for the time and especially social media expertise you have shared with The Exploratory. Can you recount some of your memorable moments?
All moments I had with The Exploratory were memorable. I wouldn't take any out: from the Design Challenge to "solve for 'dumsor'", the teachers' training and then role model visits at Pokuase. These were all amazing experiences, seeing both teachers and students participating in STEM activities with eagerness and motivation.
What is your take on STEM and gender equity in Ghana and its challenges?
Interest has been shown in pushing the girl child in terms of STEM education. However, there is still more we can do as a nation. There are many men in the field of STEM and just few women. So in terms of gender equity, there isn't much. Few women are actively engaged in STEM. Like Barbara McAllister I believe "the problem isn't lack of focus; it's that we haven't won the hearts of students". We all need to play our part to ensure that gender equity in STEM is a reality. The government, all corporate bodies, teachers and parents need to come together to encourage our girls not to shy away from STEM-related courses. However, I must commend the work of The Exploratory, Young@heartgh, Soronko Solutions, Tech Needs Girls, The SHAPE Project GHScientific, etc. for working to make this vision of gender equity in STEM a reality.
Do you think The Exploratory's approach to promoting STEM particularly among basic school children is on the right path?
Oh, yes! For so long the education system here doesn't focus much on STEM especially in basic level of education. Early exposure to STEM brings out students' interest and enthusiasm while taking away the scary notion that it is far-fetched and reserved for a few "special people".
I perceive you to be a social media pro, how did you acquire this special skill?
I wouldn't say I am a pro but I do use media platforms a lot. I learnt bit and pieces here and there. Nowadays getting information is quite easy and not a hassle anymore. But I am still learning. Technology is evolving and new things keep coming up. I still have a lot to learn.
Any message to the entire Exploratory team?
There is more to be done and more areas to cover in STEM education. So gird yourselves up and do the work. To Connie and her team, I say kudos, aluta continua. For indeed, STEM + love = a better world.