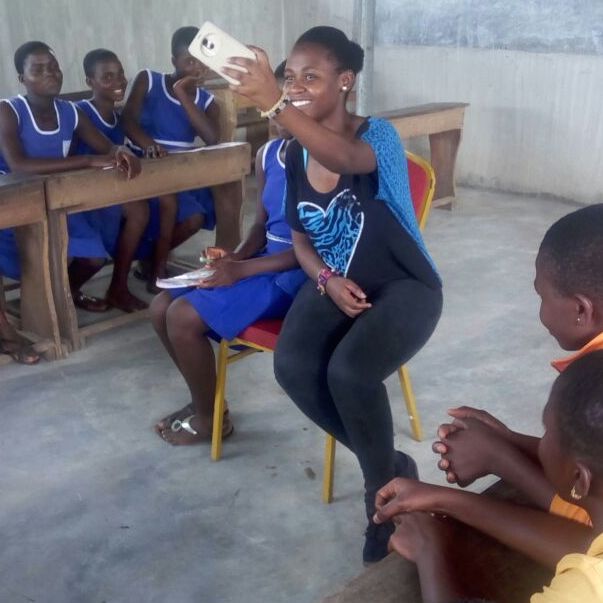 What does an engineering student look like? Me!!
Our Exploratory clubs at Berekuso Basic/ JHS School had a special visit from four students in the Department of Engineering of Ashesi University as part of our 'Role Model Visit' program at the end of last term. This marks an important step as we establish a more concrete and lasting relationship with this admirable university, which already has outreach and tutoring programs at the school.
Our guests were welcomed with the Exploratory song which was followed by an ice breaker and an introduction session led by Magaret Odero. The students and club facilitators then broke into four groups with each role model attending to each group at a time. They were all foreign nationals but they said their childhood experiences in the communities they grew up were very similar to Berekuso. The role models shared their personal experiences as young African women trying to pursue a career which is most dominated by men.
Here they are, and their words of wisdom.
Engineering will have great impact on the development of Africa
Cybil Tinemiishe Mupazviriwo, Zimbabwe
Remain strong as a woman in your quest to becoming who you dream of becoming
Dorcus Nakachawa, Uganda
Engineering is a rewarding profession because I can build and create
Jennipher Alista Panashe, Zimbabwe
Set personal goals and strive to achieve them
Margaret Odero, Kenya