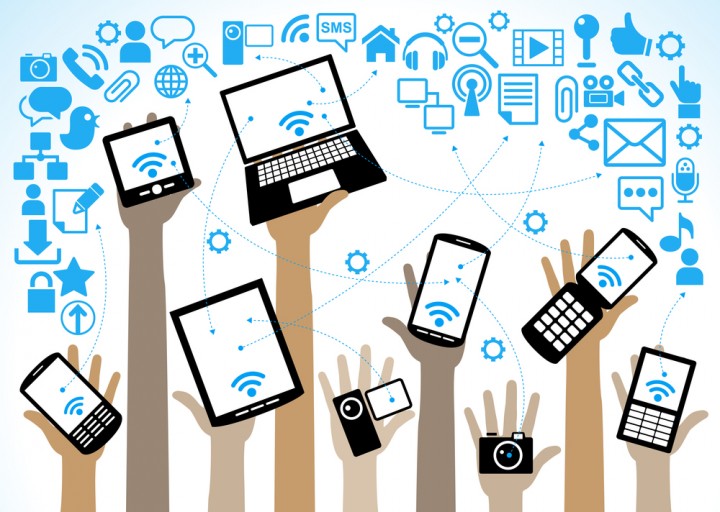 Technology drive for girls in STEM clubs in Ghana!
Donate your gold, silver, platinum*, and …OK, just your smart devices!
If you're in the U.S., you're more than likely to be one of over 50% of adult Americans who have an old cell phone or tablet sitting in your house, unused. You can unlock the potential in our students by donating your old, functioning phone or tablet.
Having access to the internet facilitates learning, business, social interaction and civic action. You, like most of the 56% of adults and 37% of youth in the U.S. who own a smartphone, will find it difficult to go about their lives without one.
Contrast this to Ghana. In 2015, wireless (broadband and cellular) usage is around 65% while internet usage is 24-34%, mostly due to limited access as well as the cost of data. Most of the households who use internet at home rely on wireless. Fewer than 15% of students in our programs have regular access to a smartphone or the internet.
With your help, over 650 Exploratory members and their classmates can better access rich digital learning resources, learn to code, give us direct feedback, and teachers can continue learning themselves.
1) Donate a working smartphone or a tablet. Goal: 120 devices by May 1st
Did you get a new phone for the holidays and wondering what to do with your old one? To you, it may be a brick…
to our teachers and students, your device is a silver line(ing) to the world of technology and learning.
Thanks to a grant from the Australian High Commission, we are able to make the information that's available on the internet in an offline format to our 60+ teachers and 650 club members. The grant allows us to purchase 100 tablets.
Because our enrollment has exploded, we need more devices so each group of ~3-4 students can share one. When it's their time to learn to code, pairs of students will share a suitable tablet. (Check out our pilot with Ghana Code Club). The good people at the Accra Polytechnic chapter of National Society of Black Engineers (NSBE) Ghana will be our tech support.
How to send us your unused device
We would like them by May 1st because one of us is travelling to Ghana later in the month. Thanks!
Erase any data from the device and disconnect phone or wireless service with your service provider.
Remove SIM cards and storage cards
Download and fill in this form with your information, so we can send you an acknowledgement.
Wrap your device, charger and any accessories (if available) securely with bubble wrap or other packaging materials.
Place the device(s) and the form in a shipping envelope or small shipping carton. (The USPS Priority Prepaid Flat Rate boxes work really well).
Mail to:
The Exploratory
P.O. Box 380144
Cambridge, MA 02238-0144
or
The Exploratory
c/o Connie Chow
113 Hillside Road
Watertown, MA 02472
Email us if you'd like to organize a drive to collect more devices.
Phone & Tablet Specs. Generally, not more than 3 years old.

| | |
| --- | --- |
| Model |  iPhone 5 and above, any Android phones that runs Lollipop and above; any tablets |
| Operating System | Apple iOS 7.0 and above, Android 5.1 and above, Linux, Windows Mobile, Windows Mobile 7 |
| Expansion Slot | Optional |
| General Condition | Functional. Scratches ok. No cracked glass |
---
I don't have a spare mobile device. How can I help?
1 ) You can purchase a power bank from our wish list. Goal: 30 powerbanks by May 1st.
Since power from the electric grid is sporadic, we need power banks (batteries) to ensure devices are charged and useful. You can select one from our wish list.
2) You can make a cash donation.
Our teachers who have smartphones already communicate with us and each other on WhatsApp, providing teaching tips and trouble-shooting activities, sharing videos and resources that they share in their clubs when they can. In turn, they send back photos and videos of the clubs and activities.
In order for us to communicate with teachers and students, we need to purchase data plans and mobile hotspots. Click here to make a donation. Thanks!
3) Spread the word!
Use the share buttons on this page to share on social media! Thanks!
**There are on average 0.034 grams of gold, 16 g of copper, 0.35 g of silver, and 0.00034 grams of platinum in each cell phone.