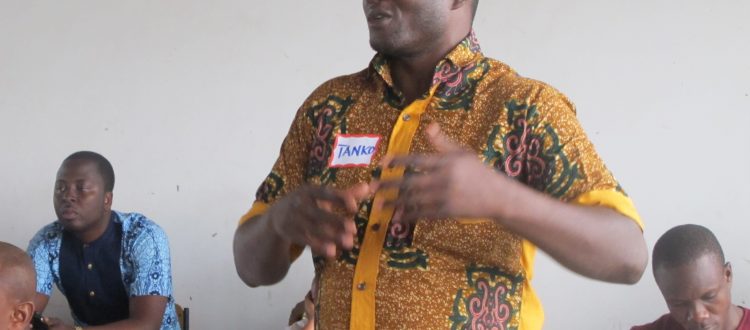 REMAINING A TEACHER IN TIMES OF CRISIS – LEARNING FROM MOHAMMED TANKO
Just two weeks ago, the government of Ghana announced an end to a three-week lockdown that was imposed on some selected cities and towns to curb the spread of the novel coronavirus, covid-19. Since then, life particularly in the capital Accra is gradually rolling to normalcy with people returning to their regular routines. Though the government's decision to ease restrictions on movement has been met with mixed reactions and continue to feature prominently in discussions in the media, one thing is quite obvious – that people want their lives back.
Mr. Mohammed Tanko is a teacher at the Methodist Basic School in Pokuase and like many other Ghanaian workers, his work has been greatly affected by the latest pandemic to hit the globe. As schools remain closed with the ban on social gatherings still in place, it is difficult to tell when Mohammed will return to the classroom and reunite with his students. Mohammed is trying to readjust his daily routine and is exploring ways to remain relevant to his students in times of crisis like this. Now, he spends most of his time marking old examination scripts as well as waiting on standby to assist students who call in to seek clarification on some topics they find difficult to understand. He also makes follow up calls to his students to encourage them to take part in e-learning programs on television. To Mohammed, distance should not be a barrier to the teaching and learning process and he has demonstrated this by remaining in constant touch with his students to offer the necessary guidance as they await the end of this catastrophe that has befallen humanity.
WHO IS MOHAMMED TANKO?
Haven joined the exploratory club in his school in 2013, Mohammed Tanko is one of the longest serving club facilitators to be enrolled on the Exploratory's STEM program in Pokuase. He is currently the lead teacher of the Pokuase Methodist '1' exploratory club and has on many occasions served as a resource person at the Exploratory's annual teachers training workshops. According to Mohammed, the Exploratory STEM program in his school has helped ignite students' interest in science, technology, engineering and mathematics and has also contributed to nurturing curious minds who are poised to pursue science after their basic school education.
Written by Christian Sackey-Acquah
Additional Reporting by Priscilla Awuah