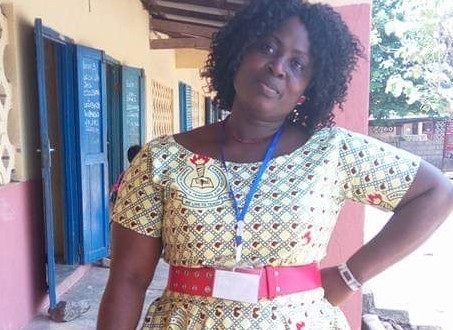 CHANGE MAKERS: MEET ROSE BUDU
Have you ever imagined a world without teachers? Just think about it. This question should evoke some memories, probably of that sweet primary school teacher who helped you sing your way through those difficult moments in class or that stern looking professor who walked you out of his/her class for coming in late. The experiences may vary but whether good or bad, we cannot underestimate the impact that teachers have on our lives.
Mrs. Rose Tettebea Budu, a primary 6 teacher at the Sakyi Agyakwa M/A Basic School in Nsawam has proven to be a model teacher who is working selflessly to expand her impact beyond the four walls of her class. For five years running, Mrs. Budu has led a team of facilitators to run a predominantly girls science club funded by Exploratory in her school. Through the Exploratory science club, Rose is changing attitudes towards science and encouraging her students to venture into STEM related professions in the near future.
With over 15 years of professional experience, Rose believes that her worth as a teacher will be defined by the impact she makes on society through her students. Away from her classroom duties, she is a mother of two and happily married to Mr. Eric Owusu- Ansah.