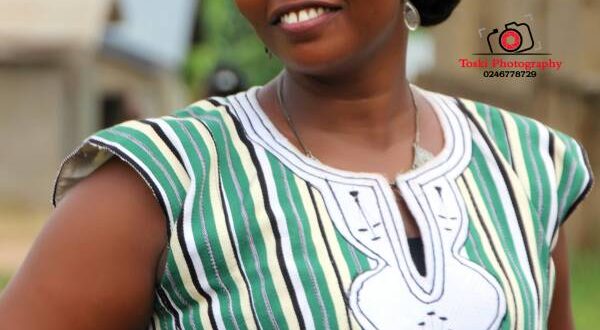 Up close with New Teacher: Madam Mercy Koranteng
Madam Mercy Osaebea Koranteng is one of the new teachers to join our team of facilitators for our Nsawam clubs. Mercy has ten years teaching experience and is currently a teacher (teaches primary 5) at Tieku Primary School and started our STEM club there together with two other facilitators this school year. She had her basic education at Nsawam Anglican Basic School and then proceeded to Nsawam Secondary School. She received her training at Kibi Training College before furthering at the prestigious University of Education, Winneba. Madam Mercy has a strong passion for teaching and is mostly concerned about how to help students reach their full potentials and how to instill discipline and good morals in students to make them useful members of society, this is the reason why she ventured into the teaching profession. Madam Mercy is married to Mr Emmanuel Asah Osae.
How did you get to know about The Exploratory and what motivated you to join the club?
I was was introduced to the Exploratory club by my headmaster Mr Edem Gbeckor-Kove and our lead teacher Mr William Gyampoh, from our junior high school. They told me about the purpose of the club which got me very excited and interested. I saw the need to encourage girls to be interested in learning science, also training them at their young age to learn science in a practical way instead of the usual abstract approach. This is something that can go a long way to consolidate the interest that these children already have in the subject.

So far what is your general impression after joining the club?
I think the science club has had a great impact on the students, girls in my school are becoming more courageous and confident towards the subject and are also becoming more aware of their abilities and their worth as girls. The method or approach to learning science in my school has changed for the better and as a matter of fact more girls want to join the club.
You took part in last August's teacher training for the first time. Has it had any effect on your teaching style?
Yes, it has helped me a lot in adopting a more practical approach to teaching science. Through the workshop my teaching of science has become child-centered. I have also learnt how to use things in our environment which are familiar with the pupils to teach science to their understanding.
Do you think The Exploratory is on the right path in promoting Science/ STEM?
Yes, the evidence to this is the fact that girls in the science club are performing well in class.
What is your vision for Tieku Primary School Exploratory club?
It is my vision that the girls we started this club with will all get grade 1 (high marks) in science and pursue science in SHS (senior high school) and even to the highest level. I foresee doctors and engineers among this batch of explorers.
Do you have any advice for the staff of the Exploratory and your colleague teachers?
My advice to the staff is to build on their communication with us to make it even better. To my colleague teachers: we should be committed to keeping the clubs running.