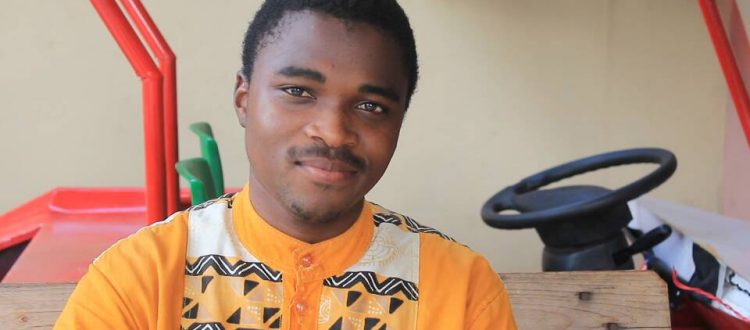 Spotlight on Charles Ofori, Co-founder of Dext Technology
Charles Ofori is the Co-founder of a hardware startup called Dext Technology based in Kumasi, Ghana. He is very passionate about science education and how it can lead to transformation of minds and nations. Charles hails from Nsoatre in the Brong Ahafo region of Ghana.
What is the main focus of Dext as an organization and can you brief us on your role in this great organization?
At Dext we want to create tools that will bring practical and experiential science to students so as to increase their interest and desire to pursue science and also through these same tools, equip them with the knowledge, skills and confidence they require to excel in science. I handle product design, marketing and sales.
For how long has Dext been in existence?
A year and half.
Do you think Dext has had the targeted impact on science education in Ghana?
We have achieved some impact yes, however there is still more to be done. Our product needs to get better and we need to polish our operational model so that the science set can become very accessible. It is then that we will make the most impact
Can you brief us on your achievements as an organization so far?
We have produced over one thousand eight hundred science sets. We have trained over a hundred teachers and currently we employ eight (8) people. We have science sets in five of the ten regions of Ghana and happy to add that we are testing the science set in the US and Kenya. We won the Engineering Excellence Award from the Ghana Institute of Engineers. We were also awarded by American Society of Mechanical Engineers at their recent Innovation Show in Kenya.
The Exploratory collaborated with Dext on a couple of activities this year, how has the experience been so far?
The biggest strengths of The Exploratory, I feel, is its team. They are young and energetic with a sense of duty. This made the activities worthwhile and successful. Its founder has also become a cherished friend, mentor, customer and landlady (smiles). So I would say it has been a wonderful and fruitful experience.
Do you think The Exploratory is on the right course in the promotion of STEM in Ghana?
I think so. Many STEM support groups focus on the senior high school level. However, I believe the support for junior high school and primary science is more crucial if we want to steer this nation on the path of technology. And The Exploratory is doing just that.
What is your take on the 'Solve for Ghana' Design Challenge organized by The Exploratory (of which you played an important role)
The ability so see a problem and think up a solution is a very important skill every student needs. The goal of the 'Solve for Ghana' Design Challenge was to deliver this skill in a digestible form for young students. I would say we did well and there is room for improvement.
 Do you think science and technology has any bearing to a country's development?
 There are no two way about that. A development gap is a technology gap. Or to put another way, lack of development is lack of science and technology. Without a well-developed science and technology sector a nation's development will be retarded.
If you had the power to change anything about science education in Ghana what will that be?
Learning will be purely project based and every student will have a science set.