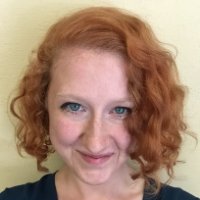 Volunteer Spotlight: Rebecca Clements
We're excited to have Rebecca on board to make our social media fly! Doctor-to-be Rebecca is a Biological and Biomedical Sciences graduate student at Harvard University. Learn more about Rebecca's background in her LinkedIn profile.
Tell us about yourself and your personal interest in science.
Growing up, I constantly questioned my surroundings and was driven by curiosity. My dad was an incredibly influential role model, as he not only accepted, but encouraged my questions. I remember my first Science Notebook, a spiral-bound notebook that I used to record my "experiments" and observations, like the number of each color Skittle in a pack or the amount of rainfall every week. Through unquenchable curiosity, I developed an ongoing passion for science at a young age.
Why did you decide to lend your talents to The Exploratory?
Women are regularly told how to look, behave, and think, but opportunities like The Exploratory offer young girls a way to eliminate barriers and prove to the world that they can be whoever they want to be.
What advice do you have for young women?
Do not let anyone tell you what you cannot do. Follow your passions and never extinguish the curiosity that burns inside of you. Continue to ask questions, to learn, and to explore the world around you.
Welcome, Rebecca!