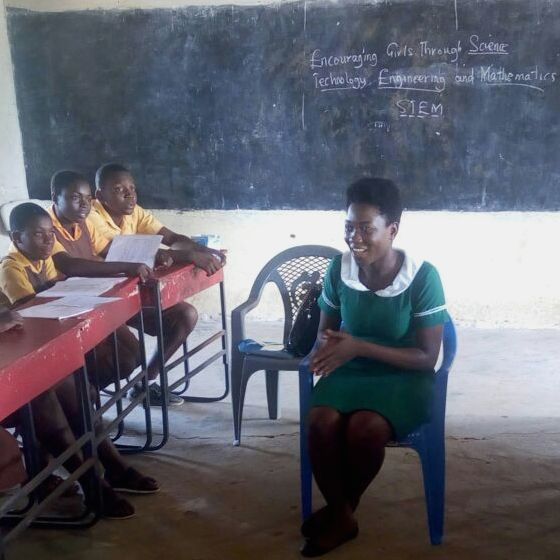 Role model expands horizons. Nursing student, Pearl Hackman Afful
Ms. Pearl Hackman Afful, a student nurse from the Korle-Bu Nurses Training College in Accra, spoke to 30 club members at the Tieku Junior High School in Nsawam on December 6th, 2016.
Ms. Hackman recounted her encounters with patients on the ward, how one advances in the profession (see the progressive blocks she drew on the board) and also discussed the ethics of the nursing profession. Pearl also talked about her experience as a science student at Mfantsiman Girls High School, which was useful to our students as they consider their next steps.
There were lots of questions, which were duly addressed by our young and energetic role model. The students' admiration for the young nurse who was clad in her green and white uniform could not be hidden as they joyfully sang The Exploratory song for her to mark the end of the program.