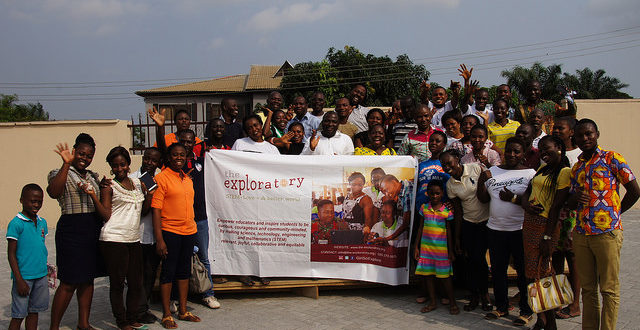 Recap of 2016 Teacher Training Program
This year's edition of The Exploratory's annual teacher training program took place in August at the Acropolis Maranatha School, located at Fise near Pokuase. The four-day event started on Monday, 8th August, with a select group of lead teachers from each school.
The primary focus of the subsequent 3-day workshop was to equip teachers with the necessary skills and knowledge to make them more effective at facilitating the various Exploratory clubs, and in the classroom. The workshop recorded an overall turnout of fifty seven (57) teachers coming from about twenty (20) schools.
The fun-packed and educative workshop was led by Dr. Connie Chow, founder and director of The Exploratory, and co-facilitated by a group of veteran and new teachers. It was a blend of practical sessions, powerpoint and multimedia presentations and interactive sessions.The event also served as a platform to discuss the program calendar for the club's activities for the 2016/2017 academic year, which will include field trips to the University of Ghana in Legon, role model visits, health and hygiene days, and community service projects.
Here are a few highlights. (Album takes time to load. Thanks for your patience. Click photo to advance.)
It was educative and inspiring. I made quite a number of friends through our interactive sessions. I must say I learnt a lot about magnetism.
The teachers were very enthusiastic, and very excited about the way they were exposed to so many experiments to try their hands on.
The training sessions were good on the whole but I think more teachers, especially the lead teachers, should be trained to facilitate the program in the near future.
We can't agree more with Ms. Tetteh. Given the excellent contributions of many veteran lead teachers during this training, we will definitely be involving many more of them.
Finally, here's how teachers thought of the training experience at the end of the week.
More photos here